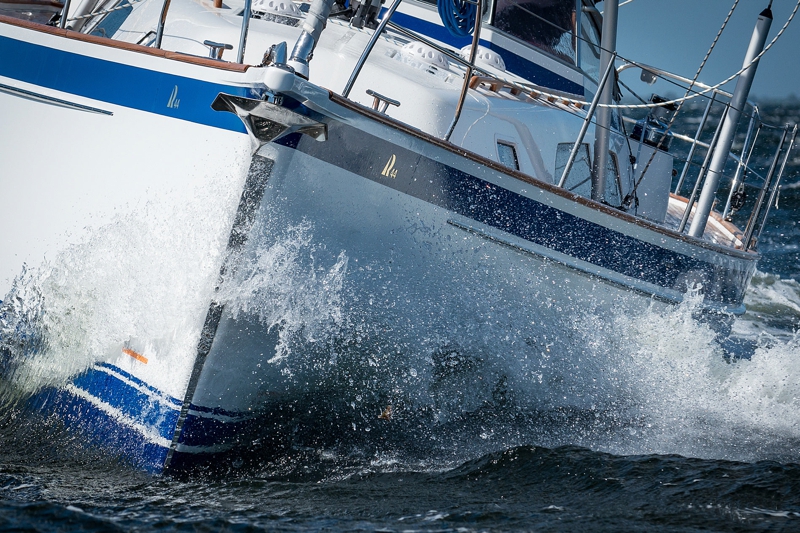 Foto: © Laurens Morel – saltycolours.com
Welcome to the site of the Hallberg-Rassy Connectie, an association for Hallberg-Rassy owners. The website is built with a general part and a specific part that is only accessible for members.
The Hallberg-Rassy Connectie is an association for every Hallberg-Rassy owner in- and outside of The Netherlands. The purpose of the association is to exchange knowledge, to provide a social network and to organise sailing and social events on and around the water. The Connectie has explicitly no commercial goal.
This website is partially accessible to the public and has a specific section that is only accessible to members. The Hallberg-Rassy Connectie makes an effort to keep the contents of www.hallbergrassyconnectie.com up to date by regularly updating and / or supplementing it. Despite this care and attention it cannot be ruled out that the information shown is incomplete and / or incorrect. The Hallberg-Rassy Connectie accepts no liability for the consequences of such errors.
Good ideas for new content for this website are always welcome! Send your idea to: redactie@hallbergrassyconnectie.com
Becoming a member is possible for Hallberg-Rassy owners. More information about membership can be found via the 'Join us now' menu.
Hallberg-Rassy Connectie membership benefits:
Connection: easy contact with other Hallberg-Rassy sailors via the members part of the website
Sailing: taking part in the annual Hallberg-Rassy Tour with an emphasis on conviviality and meeting and inspiring each other
Events: participate in the annual General Members' Meeting (GMM) in the winter, with an active contribution from members and lectures
Provision of information: possibility of exchanging information about nautical and technical matters (forum, blogs / vlogs, other sailors etc) via the membership part of the HRC website
HRC-online shop: possibility to buy unique HRC items in the online shop, some of them with the name of your boat
Hallberg-Rassy Connectie respects privacy
The Hallberg-Rassy Connectie takes the privacy of its members very seriously. The most important thing is that the Hallberg-Rassy Connectie always adheres to the requirements of the Global Data Protection Regulation (GDPR). The members of the Hallberg-Rassy Connectie also respect the privacy of other Hallberg-Rassy Connectie members and will not share the personal data and the ship data, included in the members part of the Hallberg-Rassy Connectie website, under any circumstances with third parties. The complete privacy policy can be read by clicking on Privacy Policy.
The Hallberg-Rassy Connectie is an association with Chamber of Commerce number 7022830.